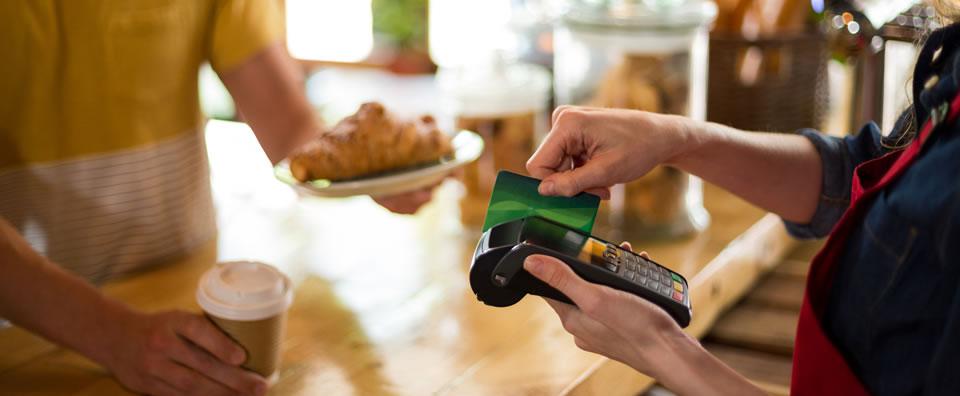 Online Payment Processing
Tuesday, Jan 01 2019

David Rohr

Online Payment Processing

Payment Processing for Business

PayPal Setup

SOHO PayPal
Running a small business has many challenges, one of which is how to accept payments from your customers. If you are on the road all of the time (Which is probably why you are using Roaming Internet) you are most likely running a remote or online business. So far PayPal has been perfect for my payment processing needs. Not only does it give you a simple way to accept payments as One-Time transactions and Subscriptions, it also allows for creating and sending Invoices for a more Consulting or Services like business model.
Start accepting money today.
PayPal allows for you to simply create an invoice and email it to your customers. No need for complicated integrations or setups. You can relatively quickly, signup, add your business information, and then invoice a customer. That customer will be able to pay with their own PayPal account or with a Credit Card.
Subscriptions
What if you sell a monthly service or subscription. Do you offer Phone Support to customers for a monthly flat rate? Or, do you offer special access to your website for paying members?
PayPal has a couple types of subscription or recurring payment support.
Recurring Invoice - A recurring invoice, is just an invoice which get sent to your customer monthly (or weekly, or annually) for them to pay. There is no automatic payment here, your customer must open the invoice and enter their payment information.
Subscription - A Subscription button is a special "Product" the has a recurring charge on it. Without any programming, or integration, you can use the Create Button tool to create a Subscription button. This will automatically charge your customer each month.
Create a Subscription Button with PayPal
Let's create a subscription button together. You will be able to take the generated code and paste it into your website, hopefully earning you some money.
Navigate to Tools > All Tools > Integrate PayPal > PayPal Buttons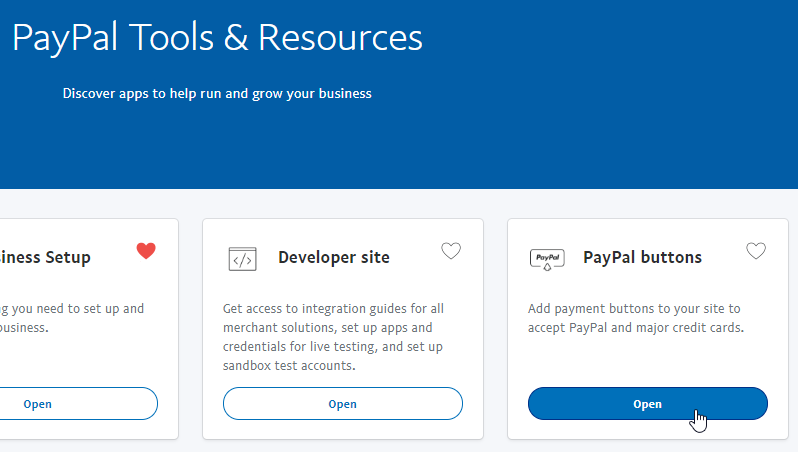 ---
Then select the option to Create Subscription "Subscribe" Button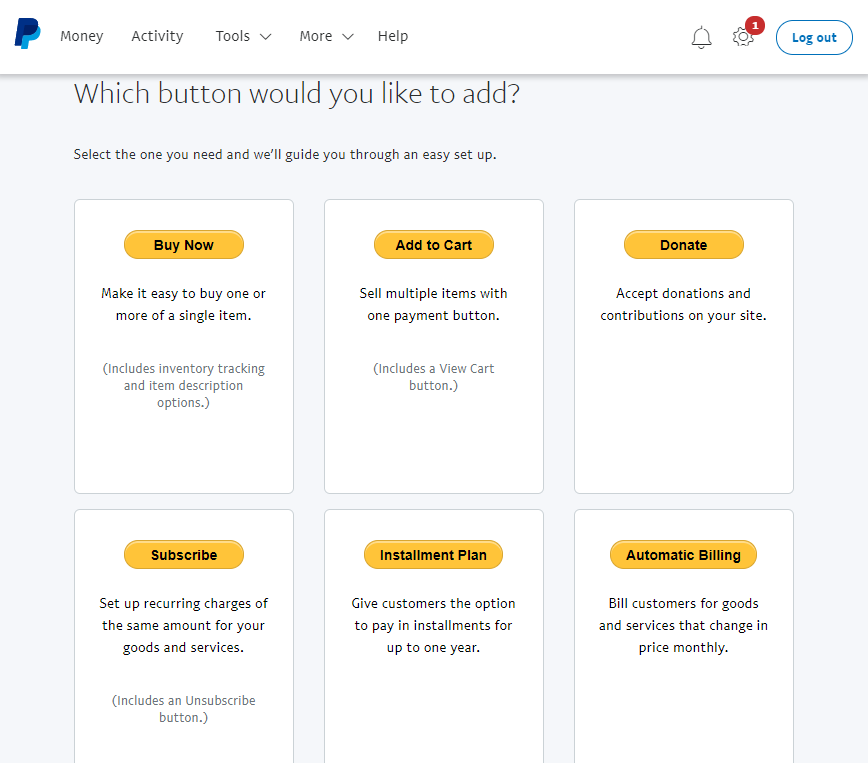 ---
Fill out the form for the button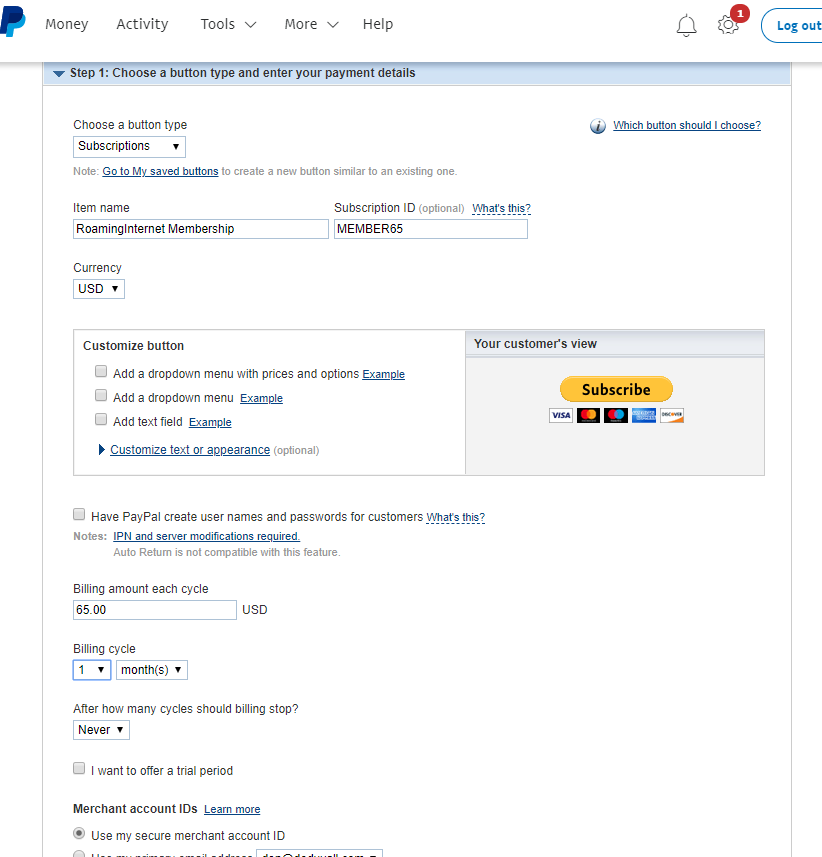 ---
The next step "Step 2" we should leave as-is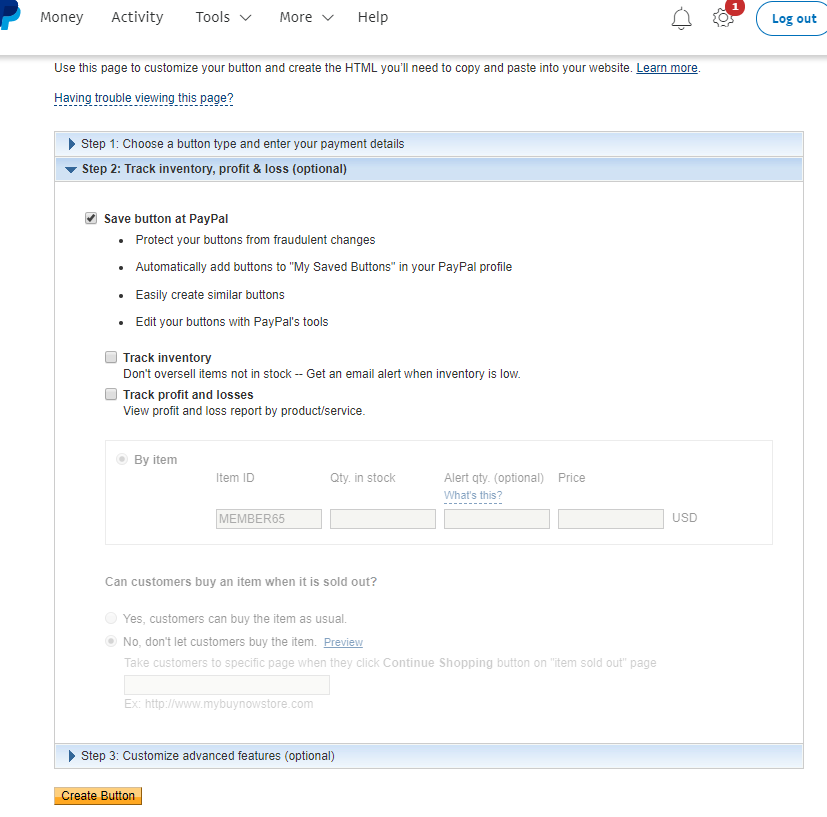 ---
Step 3, We have some additional capabilities. Here we can set the URL or Webpage to send a visitor too if the Either Cancel/Fail or Pay Successfully. In this example we will leave this blank.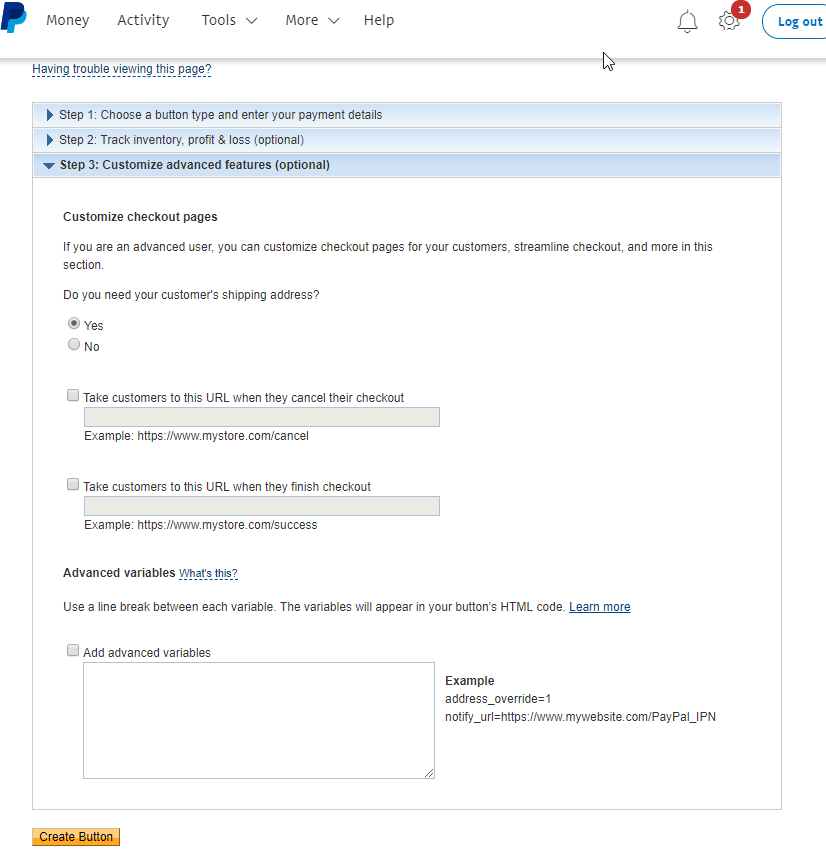 ---
After clicking "Create Button" you will be given the HTML code to paste into your webpage. Note that this code will most likely not work with an email. You will need to create a Link for Email if you need that.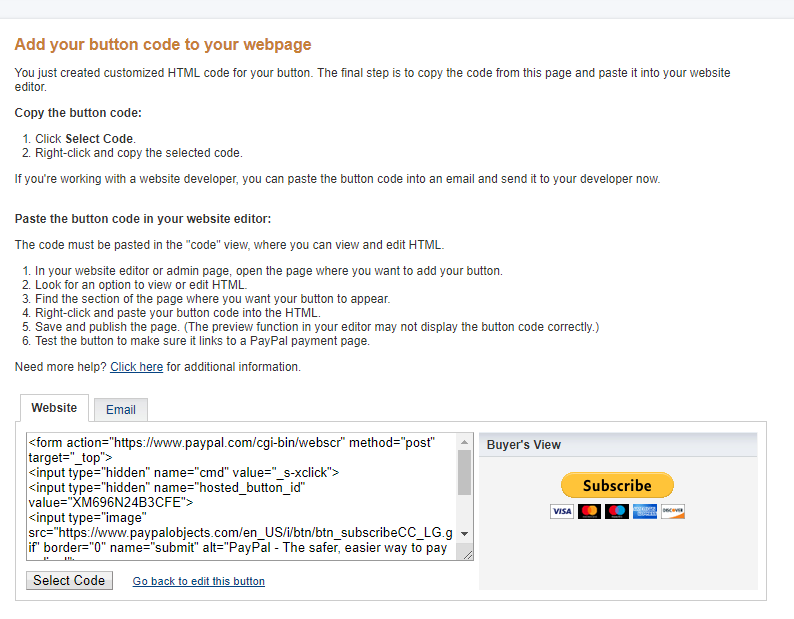 Now make some money
This is by far the simplest way to accept money online. Now what if you need to manage your online business while on the road? We sell Cellular Internet just in case. Head over to the Subscribe page and get signed up.
---